Video Premiere: Of Monsters and Men Share SXSW Recap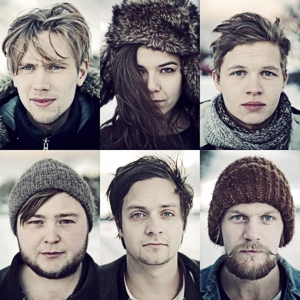 Icelandic sextet Of Monsters and Men was a huge hit at our Sennheiser & Paste's day parties in Austin earlier this month. In this video, the group shows the band playing its collective heart out while splicing in footage of various romps around Austin—performing at various showcases, being interviewed and more. During one of their festival performances, the band played a rollicking version of "Six Weeks," a tune that's featured in the video and will appear on their debut album, My Head is an Animal.
My Head is an Animal will be released in the U.S. April 3. Check out the video capturing their SXSW experience below.
Others Tagged With