Album Stream: Arkells - Michigan Left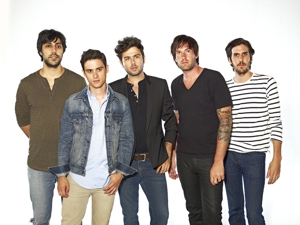 Having just won Group of the Year at the 2012 Juno Awards and New Group of the Year in 2010, Hamilton, Ontario-based indie rockers Arkells plan to spend their spring and summer touring around North America in support for their sophomore album Michigan Left. The carefully-crafted album was made at Bathouse Studios in Kingston, Ontario and produced by the band's keyboardist Dan Griffin. Throughout their 10-song effort, Nick Dika, Mike DeAngelis, Tim Oxford, Max Kerman, Griffin capture their energetic live performances while still crafting a formidable sound on record.
Michigan Left's American release date is set for April 17, but you can listen to it right here, right now.
Others Tagged With