Album Stream: Suckers - Candy Salad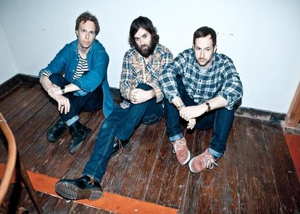 Although all members of Brooklyn psych-pop outfit Suckers had been creating music independently, it took scrapping old material and collaborating with one another to find the unique blend of sounds that formed their self-titled first EP and debut album, Wild Smile.
Four years later, the group has developed their sound without losing the playfulness and individuality that originally attracted fans. Suckers' latest album, Candy Salad, is more cohesive than their previous work, recorded at Vacation Island in Williamsburg, N.Y., with the help of producer Matt Boynton. Pushing themselves to hone their sound has allowed them to construct a infectious piece of work without sacrificing depth or meaning, particularly in terms of their lyrics.
Candy Salad will come out via Frenchkiss Records on April 24—stream the record in its entirety in the player below.
Others Tagged With