Video Premiere: The BoDeans - "All the World"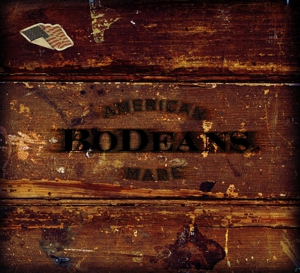 Rock veterans BoDeans have made 10 albums, undergone numerous lineup changes and tirelessly toured for the past 29 years. The group, originally formed in Waukesha, Wis. in 1983, won't be stopping anytime soon.
The band's current lineup—including Kurt Neumann (vocals, guitar), Michael Ramos (keyboards, accordion, vocals), Noah Levy (drums), Warren Hood (violin, fiddle), Ryan Bowman (bass), Jake Owen (acoustic and electric guitars)—have announced plans to release their 11th album, American Made. Their latest record includes the song "All the World," whose video was shot in a Texas barn.
American Made is set to come out on June 12. Check out BoDeans' new video, tracklist and tour dates below.
American Made tracklist:
1. All the World
2. Jay Leno
3. American
4. Absolutely
5. All Over Me
6. Everything You Wanted
7. I'm on Fire
8. Walk Thru This World
9. Flyaway
10. Don't Bring Me Down
11. Chemical
12. Shake the Fever
Dates:
May
9 – Taos, N.M. @ KTAOS Solar Center
10 – Tucson, Ariz. @ Rialto Theatre
11 – Phoenix, Ariz. @ The Compound Bar and Grill
12 – San Diego, Calif. @ Anthology
13 – San Jan Capistrano, Calif. @ The Coach House
16 – Los Angeles, Calif. @ Troubadour
17 – San Francisco, Calif. @ The Independent
18 – Petaluma, Calif. @ Mystic Theatre
19 – Crystal Bay, Nev. @ Crystal Bay Club Casino
22 – Portland, Ore. @ Aladdin Theater
24 – Seattle, Wash. @ The Triple Door
25 – Sandpoint, Idaho @ Panida Theater
26 – Boise, Idaho @ The Knitting Factory
27 – Salt Lake City, Utah @ The State Room
30 – Denver, Colo. @ Bluebird Theater
31 – Colorado Springs, Colo. @ Stargazers Theater
June
2 – Santa Fe, N.M. @ Santa Fe Railyard Plaza
16 – Orlando, Fla. @ The Plaza Live
29 – Indianapolis, Ind. @ The Vogue
30 – Red Wing, Minn. @ Central Park Bandshell
July
19 – Cedar Falls, Ia. @ The Hub Live
20 – Highland Park, Ill. @ Ravinia Festival
21 – St. Louis, Mo. @ Old Rock House
22 – Kansas City, Mo. @ Knuckleheads Saloon
25 – Omaha, Neb. @ The Waiting Room
August
9 – New York, N.Y. @ City Winery
16 – Oshkosh, Wis. @ Waterfest Concert Series
19 – Bloomington, Ind. @ Bluebird
22 – Three Oaks, Mich. @ Acorn Theatre
26 – Philadelphia, Pa. @ World Café Live
September
26 – Annapolis, Md. @ Rams Head On Stage
27 – Annapolis, Md. @ Rams Head On Stage
28 – Alexandria, Va. @ Birchmere
Others Tagged With