Song Premiere: Fort Atlantic - "No One Will Know"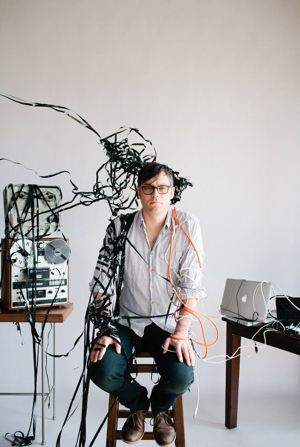 Fort Atlantic are indubitably nostalgic. One quick look at their forthcoming self-titled debut album, Fort Atlantic, and you'll see that they plan to release a version of their record in the form of a NES cartridge. Remember 1985? So does Nintendo.
Trending now is a reverb dating back to the '50s, resurgence of vinyl and Record Store Days. The climate for vintage is indiscernible, so why not perpetuate the cycle with a NES release? We find Fort Atlantic's return to the abandoned medium as charming as the unabashed sentiments streaming throughout their self-titled debut. Frontman Jon Black describes the 50 limited-edition run of NES cartridges in his video entitled NES Movie.
With Fort Atlantic set to be released on May 29, the Birmingham, Ala., natives' single "No One Will Know" has caught our ears for repeated listens. With lyrics, "I think I have made up my mind / I think there are places that we need to go just to find" and "I'll always be restless / I'll always have something to fill," the anthemic track combines harmonies with lucrative keys in an emotive rage. Utterly restless yet altruistically sincere, the track floats in-between adolescence and adulthood, landing on the path of self-pursuit.
Check out Fort Atlantic's "No One Will Know" below and pre-order a limited edition NES Cartridge here.

Download the track here.
Others Tagged With