Song Premiere: John Fullbright - "Gawd Above"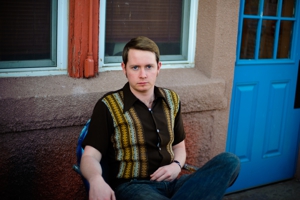 With Woody Guthrie's home sensibility and Leon Russell's songwriting antics, Okemah, Okla.-based singer/songwriter John Fullbright draws from the lineage of 20th-century folk greats. With two live albums already under his belt, the 23-year old musician plans to release his debut studio album, From The Ground Up, on May 8.
The paradox of hedonism runs throughout From The Ground Up, but Fullbright's track "Gawd Above" is perhaps the most paradoxical of all. Fullbright adapts God's inner-eye with a keen sense of clarity. From the opening verse, the lyrics deliver a haunting lonesomeness that quickly evolves into a puppeteering play of a creator. The biblical references craft a sense of rustic blues and evokes emotion with a string of brimming originality. Listen to his latest single in the player below.
Others Tagged With