Song Premiere: Thieving Irons - "Poison"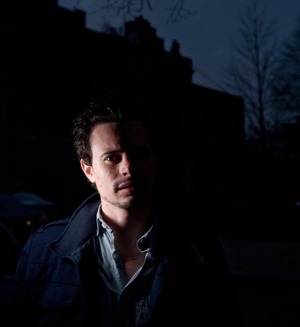 To understand Nate Martinez's long-term involvement with Brooklyn's music scene, you just have to look at the artists he's collaborated with. He's worked with The National, Pela and We Are Augustines, and played with Alexi Murdoch, Josh Kaufman and Andy Nauss. But in the past few years he's focused on his own project, Thieving Irons.
On June 5, Thieving Irons is set to release Behold, This Dreamer!, a record filled with his lush songs and heartfelt lyrics. It's an album that is filled with a basin of sonic layers, charged translations and awe-striking moments.
In a press release, Martinez said of Behold, This Dreamer!: "In some ways the story of this album began in a bookstore in Chicago when I found a book by William De La Mare titled Behold, This Dreamer! I was moved by the title and opened up the book to read more about it. I found that the subject matter mirrored topics that I had been exploring with a couple songs I had already written for the next album. The cover page reads: 'Of Reverie, Night, Sleep, Dream, Love-Dreams, Nightmare, Death, the Unconscious, the Imagination, Divination, the Artist, and Kindred Subjects.' The topics I had been exploring in my songwriting were of ghosts, time—what it means, how we choose to spend it and dreaming. The synchronicity of this moment had a pretty profound effect on me. I immediately bought the book but chose to never read it, only using it as a compass for my journey to complete this album."
Much of the album lies within personal exploration, and the track "Poison" fortifies that narrative. During the song, Martinez repeats the lyrics, "I've got poison in my head" and "I'll lift you up when we fall down into the bottom of the sound," lending a glimmer of hope that makes the song far less daunting than originally perceived. Instead, the metaphor reveals how human nature deals with submersion.
Listen to "Poison" and check out the tracklist for Thieving Irons' Behold, This Dreamer! below.
Behold, This Dreamer! tracklist:
1. End of September
2. So Long
3. Behold, This Dreamer!
4. Mile Long Minutes
5. Sleepwalking Into the Ocean
6. Gentle Hands
7. Below the Avenues
8. Poison
9. Block Island Blues
10. Letters to Catherine
11. Venus
12. Swimming With Minnows
Others Tagged With