Video Premiere: Mark Lanegan Talks Blues Funeral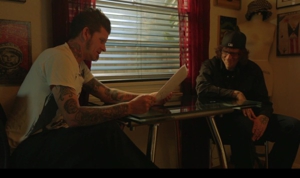 For an artist with such a distinctive, and powerful singing voice, Mark Lanegan is quite a soft-spoken individual. Participating in an interview with Sean Wheeler, the rock and grunge musician answered a number of questions from fans who posted on the fan site One Whiskey online forum.
During the nearly 10-minute conversation, Lanegan discussed his new solo record Blues Funeral, album artwork, lyrical influences and '80s hairstyles. And most amusingly, Lanegan compared reading reviews of his own albums to getting a prostate exam.
Blues Funeral is now available via 4AD. Check out the full interview below.
Others Tagged With