Album Stream: Heavy Blanket - Heavy Blanket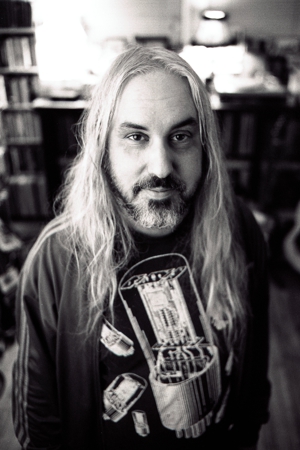 The list of projects that sludge-rock pioneer J Mascis has been involved with is a lengthy one that includes Dinosaur Jr., Deep Wound and Brett Nelson (Built to Spill). Now, the legendary guitarist is back with his (sort-of) new band Heavy Blanket.
Heavy Blanket will release their eponymous album on May 8 via Outer Battery Records. With six tracks featured on this reinstated project, one that dates back to 1984, it's easy to expect a storm of inspired psychedelic commitment oozing from the stereo. With the help of longtime friends "Johnny Pancake" and "Pete Cougar," the trio has churned out a heavy portion of freak-flying, purple-hazed fuzz that seeps and crunches reverb and resolve, without the "noise" unnecessary vocals bring.
While Heavy Blanket's self-titled release doesn't come out until next week, you can listen to the record in the streaming player below.
Others Tagged With