Album Stream: The Rocketboys - Build Anyway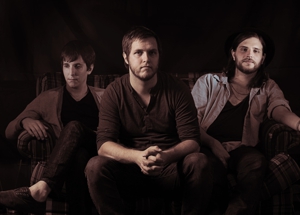 Austin, Texas-based The Rocketboys are set to release Build Anyway, the band's well-paced follow-up to 2010's Wellwisher. Their latest effort, which exudes a hazy, yet lucid feel to it, features a revamped lineup fronted by songwriter Brandon Kinder.
Despite a few lineup changes over the years, the remaining members have crafted an energetic jaunt through a pop-accented dreamscape. The keys, claps and background "oohs" add a youthful quality that brings to mind sunnier, more carefree days.
The Rocketboys' new album Build Anyway is set for release on June 5—listen to the entire record in the streaming player below.
Others Tagged With