Video Premiere: Rufus Wainwright - Behind the Scenes of "Jericho"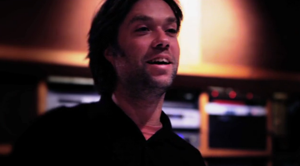 On his latest effort, Out of the Game, Rufus Wainwright makes biblical allusions with his song "Jericho"—alluding to the city which Joshua invaded in the Old Testament. In recording the song, Wainwright has expressed the accompaniment strings must be, "short and aggressive," because "that's the way I like it."
Wainwright created a web-series to document the making on his new album. In this video, he shares a session of the string arrangements for "Jericho," record at Avatar Studios in New York, N.Y., last November.
Check out the behind-the-scenes video of Wainwright's recording process below.
Others Tagged With