Album Stream: The Henry Clay People - Twenty-Five for the Rest of Our Lives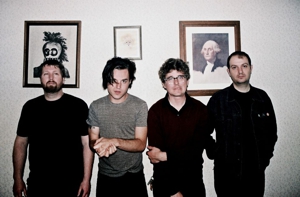 Energetic Los Angeles quartet The Henry Clay People are set to release a new album Twenty-Five for the Rest of Our Lives on June 26. The album, their second on TBD Records, follows 2010's Somewhere on the Golden Coast.
Not surprisingly, the album—which features the group returning to their original lineup—is full of brash anthems dealing with the band's refusal to grow up and their determination to "never settle for anything."
"We wanted to finally make the record that our 16-year old selves would have been excited about," says songwriter Joey Siara. "Unfortunately the only way to do so was to live for the last 13 years and get some adult suffering under our belt. Now we can direct our misguided teenage angst at our failed 20s."
Though the album will not be officially released until the June 26, you can stream Twenty-Five for the Rest of Our Lives in its entirety in the player below.
Others Tagged With