Song Premiere: Minnesota - "Hitchhiker"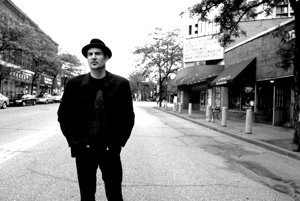 Peter Himmelman and David Hollander (of Guardian fame) have teamed up as Minnesota, an homage to where the album was recorded as well as Himmelman's home state.
Are You There, Minnesota's first full-length album, is due out later this summer and is a departure from Himmelman's typical musical territory. It's much more sparse and somber—a lot like Minnesota itself in the dead of winter, when the album was recorded.
The album's debut single, "Hitchhiker," features the bright vocals of Kristin Mooney and Claire Holley, as well as echoing drums and a driving melody. "Change is about to come," as the lyrics say, and it couldn't be more true for Himmelman.
Others Tagged With