Kelly Hogan Discusses Three Songs From Her New Album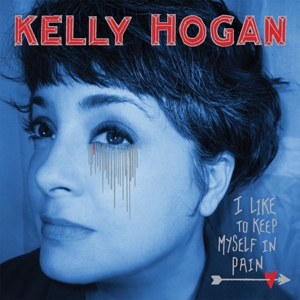 Having backed artists such as Neko Case, the Indigo Girls, Jakob Dylan, Mavis Staples, Otis Clay, Drive By Truckers, Will Oldham and Andrew Bird; Kelly Hogan has called in favors from a number of artists to help her create I Like To Keep Myself in Pain.
For her new album, Hogan received original songs from artists like M. Ward, Vic Chesnutt, Magnetic Fields, Andrew Bird, the Mekons' Jon Langford, the Handsome Family, Freakwater's Catherine Irwin, John Wesley Harding, Robbie Fulks, Gabriel Roth and Robyn Hitchcock. To help her record these songs, she enlisted the help of an all-star cast that includes Booker T. Jones, James Gadson, Gabe Roth and Scott Ligon.
Watch Hogan talk about "Dusty Groove" (written by Irwin), "We Can't Have Nice Things (composed by Jack Pendarvis and Bird) and "I Like To Keep Myself in Pain" (penned by Hitchcock).
"Dusty Groove"

"We Can't Have Nice Things"

"I Like To Keep Myself in Pain"

Others Tagged With