Album Stream: Saint Saviour - Union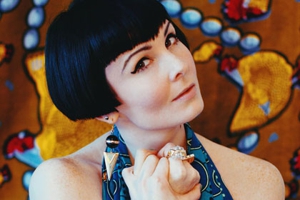 Becky Jones already has already made a name for herself in the United Kingdom under the title of Saint Saviour. With two EPs already garnering a generous amount of praise, her debut album Union is widely anticipated. Jones has a voice that's enthralling in its beauty and complex in its range. The 13-track album is a treat for anyone looking for incredible vocals with a steady rhythm to match.
On the album's single, "I Call This Home," Jones' vocals soar through soft guitars and continuous drums. According to Jones, the song is about the "complicated relationship you have with your roots and when you try to escape them."
But the singer/songwriter isn't speaking of herself; her music extends to something more. "I never ever write about my own experience, my family life or relationships," Jones says. "I'm not really interested in badgering on about my own life. I'd rather write about daydreams and the news, stuff that's important rather than being self-indulgent."
Saint Saviour's debut album comes out on July 24, but you can listen to the entire album in the streaming player below all this week.
Others Tagged With