Album Stream: Ponderosa - Pool Party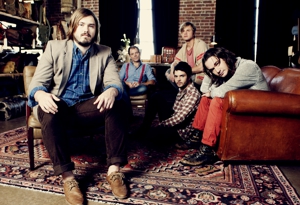 Athens-based rockers Ponderosa are back with their second LP, Pool Party, a hazy journey through the hottest season and its temporal delights.
The LP is heavy on effects, but always with the end goal in mind. The quintet—consisting of Kalen Nash, John Dance, Jonathan Thomas Hall, Kris Sampson and Darren Dodd—never loses their soulfulness or authenticity, nor do they fall prey to feeling distant or overly processed. Pool Party is an example of effect-laden rock done right: to achieve a specific feeling and emotional landscape—one of joyful vastness—like summer will never end, even when it does.
Stream Pool Party in its entirety below. The LP will be released July 31 through New West Records.
Others Tagged With