Song Premiere: BLONDS - "Time"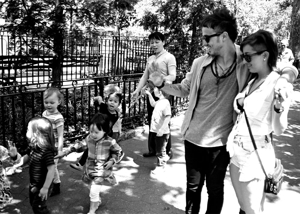 For their forthcoming album, The Bad Ones, Floridian indie-pop duo BLONDS traveled Brooklyn to work with producer Nicolas Vernhes (Dirty Projectors, Spoon, Deerhunter).
BLONDS is no stranger to the music world, with last year's Dark Roots EP, garnering praise from several music outlets. The band's latest single, "Time," proves that the two haven't lost their touch. Sleepy but dramatic, romantic but distant, the track is the very definition of what makes BLONDS so incredibly appealing.
The Bad Ones is set for an Aug. 7 release. Check out "Time" in the streaming player below.
Others Tagged With