Song Premiere: Will Johnson - "You Will Be Here, Mine"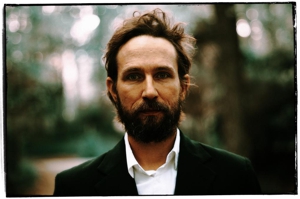 Will Johnson is most commonly known as the frontman of the Denton, Texas, alt-country rockers Centro-Matic. The band has released albums steadily since forming in 1995—most recently 2011's Candidate Waltz—but that hasn't kept Johnson from finding time to work with his other group, South San Gabriel, or from releasing a good deal of solo material. On Sept. 11, he will self-release Scorpion, his first solo album in eight years.
Recorded on the outskirts of Denton, Johnson worked with producer and longtime collaborator Matt Pence to record the album over the course of five days. Unlike most of his previous releases, Scorpion came together relatively organically, as he wrote many of the album's songs during the recording sessions.
"A lot of [the songs] were written in the studio, right then and there, in the moment," Johnson explains. "I enjoy the capturing those initial gut reactions in songwriting. It doesn't always work, but when it does you capture the song in such a raw, unique form."
The result is a collection of stark, tender and incredibly affecting folk songs that marks some of Johnson's best solo work to date. Though the album won't be released until Sept. 11, you can listen to and download one of the album's standout tracks, "You Will Be Here, Mine," in the streaming player below.
Others Tagged With