Video Premiere: Ben Kweller - "Jealous Girl"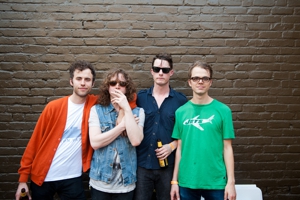 Ben Kweller released his fifth studio album, Go Fly A Kite, earlier this year on his own record label, The Noise Company. The album features an electric sound and dark subject matter and its first single, "Jealous Girl," is certainly no exception.
"While the infectiously catchy first single, 'Jealous Girl,' may sound sugary, the subject matter is anything but sweet," Kweller explains. "Directed by Mike Angelo Torres, the video takes 'surprise twist' to a whole new level!"
Check out the video below to learn about the "surprise twist" Kweller referrs to, and keep your eye out for a Kweller cameo as the owner of the bed and breakfast the video's lovers stop at.
Others Tagged With