Album Stream: Ben Taylor - Listening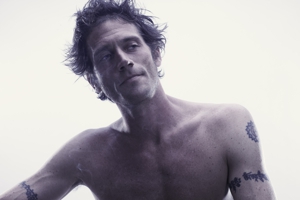 Singer/songwriter Ben Taylor will be releasing his fourth full-length album, Listening, on Aug. 14 on Sun Pedal Recordings. In addition to being his fourth album, it is also his first album in four years and, according to Taylor, Listening represents an "evolution."
"Some songs were actually recorded four years ago, some were recorded a few months ago, and a few recorded a few weeks ago just in time to make it," Taylor says. "This album runs the gamut from both the production style and the period of my life in which they were recorded. These songs are little windows into the last four years of my life."
Part of the singer/songwriter's evolution—following the footsteps of his dad James—is the fact that Listening marks his first album that will be released by a record label, a step that Taylor has embraced.
"For most of my career, I put out my own stuff on my own time. I start really well but then slow down," Taylor explains. "Now that I have a proper label, I love sharing the reins of my creative process. If you're too close, you often don't have good insight and don't know when to stop."
Listening will not be available until next week, but you can hear the entire album in the streaming player below.
Others Tagged With