Album Stream: Malka Spigel - Every Day Is Like The First Day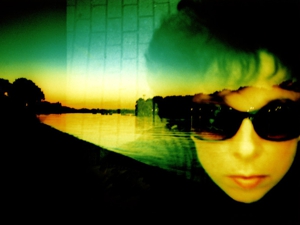 Israeli musician and artist Malka Spigel is the wife of Wire frontman Colin Newman, and the two have a long history of collaborating together. They formed the band Githead in 2004, and have recorded as a duo under the name Immersion. This all comes on top of Spigel's own project, Israeli post-punk band Minimal Compact, which she formed in 1981 and, despite a long hiatus in the '90's, is still together today.
On September 4, Spigel will be releasing a new full-length album under her own name, titled Every Day Is Like The First Day. Her husband will be featured prominently, as will a number of guest artists including Johnny Marr, Andy Ramsay (Stereolab, Press Play), Matthew Sims (Wire) and several others.
Though Every Day Is Like The First Day won't be officially released until Sept. 4, you can stream the entire album in the player below.
Others Tagged With