Song Premiere: Ken Stringfellow - "Doesn't It Remind You of Something"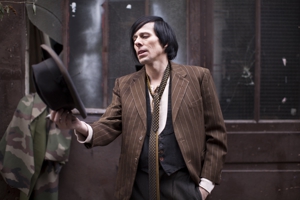 Few musicians have been as continuously active or accomplished as much over the past 25 years as Ken Stringfellow. He is most commonly known for his roles with The Posies, Big Star and R.E.M., but he has also contributed an incredible amount of work behind the scenes, producing and/or engineering albums for artists like Damien Jurado and The Long Winters as well as collaborating with countless others in one way or another.
From 1997 to 2004, Stringfellow found the time to release three solo LPs, the last of which being 2004's Soft Commands. Now, after an eight-year break, Stringfellow will be releasing his fourth solo album, Danzig in the Moonlight, on Oct. 2.
Included on Danzig in the Moonlight will be "Doesn't It Remind You of Something," which features the vocals from The Head and the Heart's Charity Rose Thielen. Though the album isn't coming out until Oct. 2, you can listen to the track in the streaming player below.
Others Tagged With