Album Stream: Rayland Baxter - feathers & fishHooks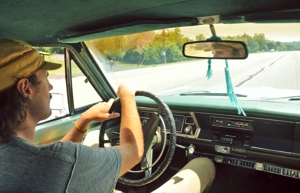 After releasing an acclaimed EP and supporting The Civil Wars on a sold-out nationwide tour, Nashville singer/songwriter Rayland Baxter is ready to strike out on his own. He recently signed to ATO Records, which will release the easy-going musician's debut full-length album, feathers & fishHoooks, on Aug. 28.
Recorded in Nashville, feathers & fishHooks was produced by Baxter, Eric Masse and Skylar Wilson (Justin Townes Earle, Caitlin Rose). Grammy-winning producer Jacquire King (Tom Waits, Modest Mouse) mixed and executive produced the album, which also features Baxter's father, Bucky, who has played with the likes of Bob Dylan, Steve Earle and Ryan Adams.
"Making this record was effortless," said Baxter. "The songs formed themselves; we started with no goals in mind other than making music that myself and everyone around me was moved by. It's an emotional record that puts into words what I, or anyone longing for change, could go through."
Though the feathers & fishHooks won't be out until Aug. 28, you can stream the entire album in the player below. You can also preorder Baxter's record via iTunes here.
Others Tagged With