Album Stream: Firewater - International Orange!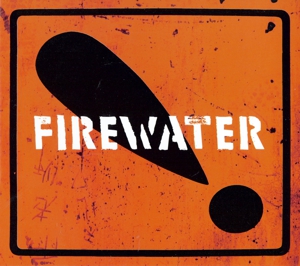 Firewater has a unique ability of mashing up different cultural music and blending it into one neatly packaged punk rock song. In their latest album International Orange! Firewater draws inspiration from their new hometown of Istanbul, Turkey, bringing yet another culturally diverse and high-energy album.
After touring for three years for The Golden Hour, songwriter Tod A made his way to Istanbul where he discovered a melting-pot of culture. After being inspired by his surroundings, Tod A decided that Istanbul had to be the place where he would record International Orange! He called Tamir Muskat, who mixed The Golden Hour, and the pair picked up right where they had left off on their previous collaboration, this time taking inspiration from their new surroundings, Istanbul and Tel Aviv.
International Orange! is a perfect representation of the chaotic world surrounding Firewater at the time. The pair was in Tel Aviv during the 2011 Arab Spring, which comes across in their lyrics. With songs about revolutions, riots and fights, Firewater captures the uncertainty of a region in the middle of a revolt. With a heavy emphasis on percussion and horn sections, International Orange! never fails to excite.
You can pick up Firewater's new album on Sept. 11 or get a pre-order here, but for now you can stream the entire album below.
Others Tagged With