The Atlanta Flood (Not So Awesome of the Day)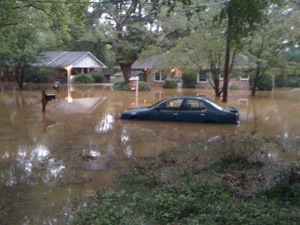 Here at Paste, we're starting preparations for the ark with two Grizzly Bears, two Fleet Foxes and one big Animal Collective. We're listening to our favorite Rainy Day Playlist, and avoiding the wet outdoors. The photo above was taken by Paste web designer Steve Thorson outside his house. Here's what the weather has wrought in our fair city of Atlanta (enough to make us a trending topic on Twitter: #atlflood):


Wait... hold on... what's this?


Others Tagged With