Bill Murray Reading Poetry to Construction Workers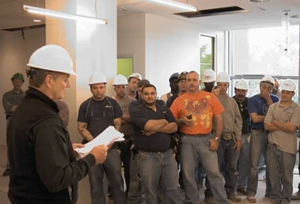 Yep, it's exactly what it sounds like.
Bill Murray reads poetry to the construction workers building Poets House, an NYC-based poetry and literature archive. It's the first-ever poetry reading at Poets House, and Murray chose Emily Dickinson's I Dwell in Possibility for this auspicious occasion.
Others Tagged With