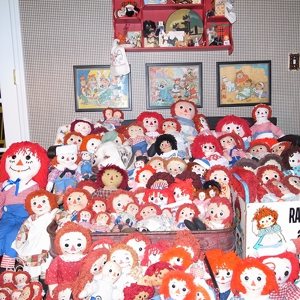 Every house has one—that thing that has inexplicably been sitting around for years. It's been there so long that it's unlikely that anyone even remembers where it came from or why it's sitting where it's sitting, but it's become part of the house and therefore, part of the lives of the people who live in the house. People who come over for the first time might ask what it is, but they're unlikely to get more than a shrug and dismissive "Oh. That…" for an answer. Finally, there's a place to celebrate these household oddities: Crap At My Parents House.
The blog operates under a simple goal—"to pay homage to all of the weird crap that everyone's parents have" and allow people to peruse photos of and pithy statements about those household objects that just defy all explanation.
See some of our favorite pieces of crap below.
Others Tagged With