Have Your Ashes Pressed into Vinyl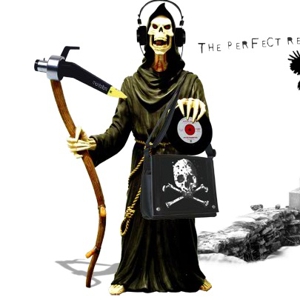 Maybe we should file this one under Creepy of the Day: And Vinyly, a UK-based company, offers audiophiles the chance to have their cremated remains pressed into a vinyl LP.
According to the site, you can "record a personal message, your last will and testament, your own soundtrack, or simply press your ashes to hear your pops and crackles for the minimal approach."
The Basic Package, which features 30 LPs, will run you £3000 (roughly $4300). For an extra £500 ($835), James Hague of England's National Portrait Gallery will paint your portrait for the album cover. If you don't trust him to work off of your photos, you can arrange a one-hour, pre-death sitting for an extra £300 ($540).
If you're not sure that immortality via vinyl is the postmortem path for you, you can still pick up some merch, including t-shirts that declare "R.I.V" ("rest in vinyl"). Happy shopping!