Awesome of the Day: Alcoholic Whipped Cream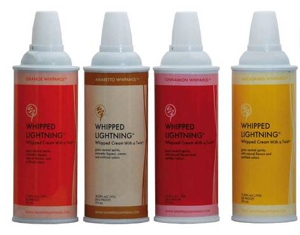 What a way to combine to two of the most patriotic things of the day: Pie and booze.
Meet Whipped Lightning, the planet's premier hootch-steeped whipped cream, according to their website.
It comes in nine flavors, to boot, including German chocolate, caramel pecan, hazelnut espresso and strawberry colada.
Although the website stresses the perfect union of their Whipahol cream with cocktails, shooters and other drinks — we here at Paste think it'd taste dreamiest paired with today's pumpkin pie.
Oh, and do apply caution in enjoying your Whipped Lightning this Thanksgiving. The website mentions: "Whipahol is not a food product and is not subject to FDA labeling requirements; it is an alcoholic beverage. You should consume Whipahol in moderation, please enjoy it responsibly."
Cheers!
Others Tagged With