Grandma Reads Tweets From Kanye West, 50 Cent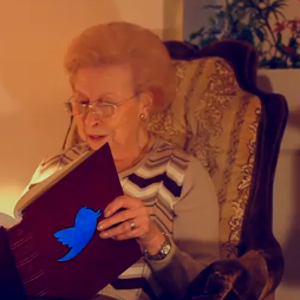 In addition to releasing his critically acclaimed album My Beautiful Dark Twisted Fantasy this past year, Kanye West turned plenty of heads with his twitter account. West's tweets have been at times funny, controversial and downright head-scratching—and have become a meme unto themselves.
They've been set to New Yorker cartoons and Josh Groban songs. And now you can listen to a grandma read his tweets out loud. Check out the video below:
The same hilarious grandma has also done another video featuring 50 Cent's tweets.
Hopefully these two will become a part of a larger series.
Others Tagged With