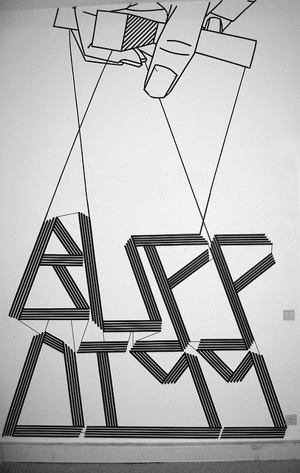 Australian street artist Buffdiss proves that art doesn't need to be made with paints or clay and that anything anywhere can be a canvas.
Buffdiss uses masking tape to create large images, often hands or geometric patterns. Some of his works interact with the scenery around them and other times they just create a pretty picture.
Thanks to The Awesomer for bringing him to our attention. To learn more about the Aussie artists and his works, check out this artist feature by Walrus TV.
Others Tagged With