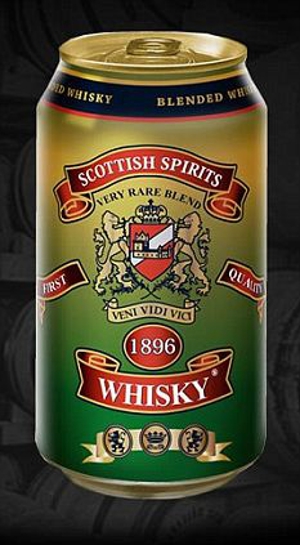 What could be better than whisky? Whisky in a can!
According to Gawker, A Latin-American distributor has developed the perfect packaging; 12 ounces of whiskey in one easy to carry can. Scottish Spirits Whisky is being touted as "the perfect size to be shared between three people". That is, if you are into sharing.
Not everyone is thrilled though, the Scotch Whisky Association said that the cans breach international labeling rules. The Scots want them banned so get them while you can.
Others Tagged With