The Legend of Zelda
Re-Imagined as an 80's John Hughes Movie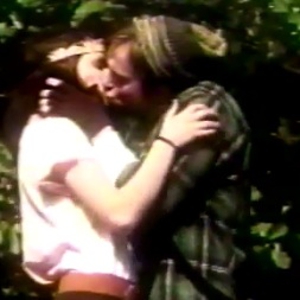 1986 was a big year for teen comedies, seeing the release of two of John Hughes's most famous coming-of-age films, Pretty in Pink and Ferris Bueller's Day Off. 1986 was also a big year for videogames, as Nintendo owners everywhere were first introduced to Shigeru Miyamoto's now-classic adventure series The Legend of Zelda. Both the Zelda games and Hughes's films revolve around stories of youth, love, life, and coming of age, so we suppose it was only a matter of time before someone decided to see what would happen if the two combined.
That someone would be filmmaker and YouTube fake-trailer maestro Nick Murphy, who got some friends together and created an amazing trailer for the imaginary film The Legend of Zelda (1987). From the VHS-distorted "Orion" title screen all the way to the Buelleriffic finale, Murphy's video is a surprisingly nostalgia-inducing homage to both the Brat Pack and the Zelda gang, as well as pretty much the entire Hughes oeuvre (and a little Cameron Crowe for good measure).
Zelda: "It's dangerous to go alone. Take this."
Link: "I gave her my heart, and she gave me a... jar."
Even better, Murphy has made a companion video that shows a side-by-side comparison with the original film trailers he used, just in case there was a reference or two that you couldn't quite put your finger on.
Others Tagged With