One Hello World Composes Voicemail-Inspired Soundtracks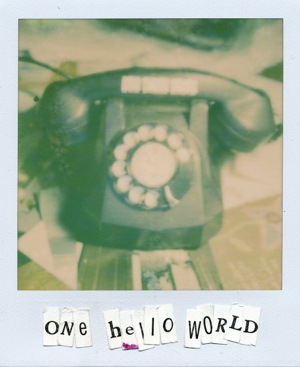 Voicemail has increasingly become an obsolete form of communication. These days, the idea of calling an arbitrarily assigned number, dealing with an automated message system and then listening to a rambling message feels almost unnecessary. But One Hello World doesn't approach the technology as a thing of the past, instead sees voicemail as an opportunity to give individuals a much-needed, well, voice.
One Hello World is an ongoing project created by an anonymous composer from Wichita, Kan. The concept is simple: Call (316) 247-0421 and leave a heartfelt voicemail up to three minutes in length. If chosen, One Hello World will write a soundtrack accompanying your message.
According to One Hello World's composer, the aim is "to give people a candid look into the experiences of other individuals… with the hope that from it they can gain a greater understanding of viewpoints and/or circumstances dissimilar to theirs."
These anonymous voicemails often get extremely personal while remaining entirely relatable to a much wider audience. Think of it as PostSecret for the ears. For example, the site's most popular post to date is titled "Someone Who Will Never Let You Fall"—a several minute optimistic depiction of waiting for the right person to enter your life. Other subjects for these voicemails so far include missed encounters, cries for help, drunken rants, musings about life and more. Check out some of these compositions below.
Love Your Customer Service Rep

Others Tagged With