Awesome of the Day: Shit That Siri Says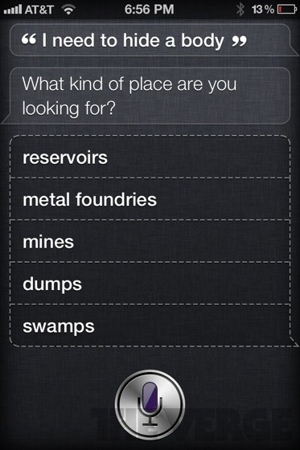 With Apple recently releasing their voice-controlled system, Siri, of course early users would have to test the device's capabilities. The new Tumblr account "Shit That Siri Says" shows people taking advantage of the new iPhone possibilities, and it can be said that Siri is pretty damn witty.
It turns out Siri will help you find escorts, tell you when Judgment Day is and will even give a witty response when asked to talk dirty. Check out many of Siri's capabilities at Shit That Siri Says.
Others Tagged With