Aussie Granny Covers The Black Keys on Spoons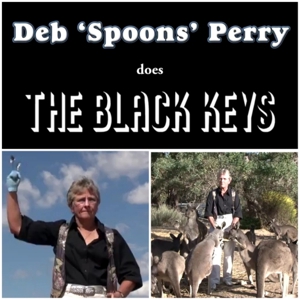 In support of her Rockin' Spoons Numbers Series, Deb 'Spoons' Perry has taken a liking to that little American band people are calling The Black Keys. And she took a song from their 2011 album El Camino to re-imagine with… spoons?
What exactly is a Rockin' Spoons Series? It's where sixty-plus-year-old Deb, mother of three and grandmother of two, creates a routine/cover performance of one of the most familiar tunes circulating the globe with inventive spoon play.
The Gold Coast Bulletin Spoon & Harmonica 2003 World Titles (this is real) said of Deb, "She played with such dexterity the crowd were on their feet roaring for more," Luna Magazine reports.
With The Black Keys heading to Australia for a couple of gigs in the fall, perhaps Dan Auerbach and Pat Carney will reach out to Deb while down under. After all, that stage looks awfully lonely with those two boys up there all by themselves.
Check the kangaroo-filled video below and The Black Keys' tour dates in Australia.
The Black Keys Australia Tour Dates
October
21 – New Castle Entertainment Centre @ New Castle, Australia
22 – Sydney Entertainment Centre @ Sydney, Australia
26 – Brisbane Entertainment Centre @ Boondall, Australia
28 Rock It Festival @ Perth, Australia
30 – Adelaide Entertainment Centre @ Hindmarsh, Australia
31 – Sidney Myer Music Bowl @ Melbourne, Australia
November
1 – Sidney Myer Music Blow @ Melbourne, Australia
Others Tagged With