Watch a Nursing Home Patient's Inspiring Reaction to Music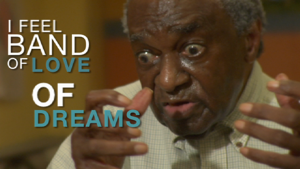 As much as the music media can argue the musical validity of Lana Del Rey, nitpick the merits of Bon Iver's Grammy speech and compulsively document every ridiculous move Jack White makes, every once in a while a story comes along that calms everyone down and reminds us why we do what we do.
A not-for-profit organization called Music & Memory recently uploaded a trailer for a documentary called Alive Inside: A Story of Music and Memory that explores the therapeutic effects of music on mental health patients. The six-minute video presents Henry, an elderly man in a nursing home who has suffered multiple strokes, totally engrossed and engaged upon hearing the music of his era. Usually mute or monosyllabic, Henry gushed when asked questions about the music:
"It gives me the feeling of love, romance," Henry said. "I figure the world needs to come into music singing you've got beautiful music here. I feel the band of love and dreams!"
The full documentary, produced and directed by Michael Rossato-Bennett, will be screening at New York City's Rubin Museum of Art April 18 – 21. Each ticket also allows guests entry to a Q&A session with Alzheimer's specialists and access to a post-program information table staffed by experts from the Alzheimer's Association, New York City Chapter.
Check out the inspiring clip below.
Others Tagged With