Watch A Video Depicting How Prometheus Should Have Ended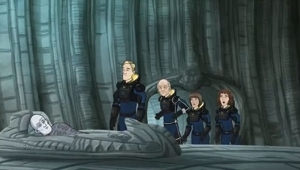 A favorite pastime of passionate fanboys is to argue the finer points of any film, most of which are never grounded in reality to begin with. Perhaps the most highly contested moment of any movie is its conclusion. How It Should Have Ended, an animation collective obsessed with the art of the dénouement, decided that Ridley Scott's latest addition to the Alien franchise should gone a little differently. At parts, it's actually hard to disagree.
There's some pretty inventive cameos within the clip, including an alien from the Toy Story Trilogy. But when it comes to the film's actual conclusion, this short clip's ending actually makes a little more sense than the actual ending (minus the talking alien part).
You can watch this unofficial, animated alternate ending below.
"":
Others Tagged With