Watch Joss Whedon Bring a Child's Story to Life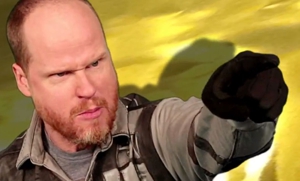 Alright, it might not rival Whedon's recent mega-hits The Avengers and Cabin in the Woods, but Scary Smash, a short film written by a 5-year-old, is the cult director's newest project. The clip features Whedon as a cop in the S.Q.U.A.T Team who must gather enough heroes to save the town from a rampaging monster.
The video is a premiere for a new series called Written by a Kid, which will feature stories written by children but directed by Hollywood filmmakers. This short, just short of 4-minutes, also features Kate Micucci and David Foley.
There's is actually nothing to hate about this video. You can watch Scary Smash below.
Others Tagged With