Watch The Wire Re-Created Using LEGOs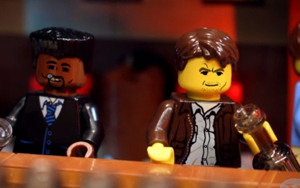 The Wire, which ran for five seasons on HBO from 2002 to 2008, is viewed by many as one of the greatest and most under-appreciated dramas of all time. Now, it has been re-created using LEGOs and stop motion animation.
In a four-minute and 16-second video, the entire world of The Wire has been re-created and almost all of the show's characters, catchphrases and tropes are touched on. The video follows the Baltimore Police Department, which includes an alcoholic McNulty and a model house building Lester Freamon, as they try to track down LEGO drug kingpin Avon Blocksdale. There's even a breaking news story of bored mayor Tommy Carcetti leaving the show for Game of Thrones.
Check it out the video here: