Make Your Own Prison Feast from Goodfellas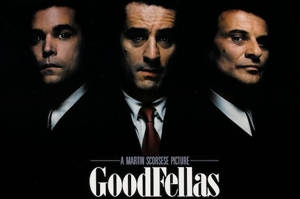 One of the greatest appeals of cinema is its ability to provide a sense of escapism in which the viewer sinks into a suspended limbo somewhere between actual reality and the reality of the film. A filmmaker known to create works that further blur the line between such aforementioned alternate realities, Martin Scorsese is responsible for some of film's most iconic scenes. Included in that list is the pasta meal created behind bars in Goodfellas.
And now, thanks to Short List and Dave Watts (head chef at The Cotswold Hotel) you can indulge yourself in a step by step recipe to recreate this meal and come one step closer to entering the world the of film.
Check out the recipe here.
Others Tagged With