Handmade Twin Peaks Brooches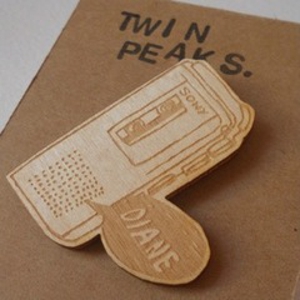 It's no secret that David Lynch fans embody the definition of a cult following. From a yearly Twin Peaks festival in rural Washington to full art shows honoring Twin Peaks: Fire Walk With Me's 20th anniversary, fans of the short-lived show are (even within Lynchian fandom) a breed of their own. They often devoting excessive amounts of time to its peculiarities and iconic figures, whether in visual form or speculative online message boards.
But as far as products of the fandom goes, these Twin Peaks brooches are some of the best we've seen. Ornately crafted into both realistic depictions and caricatures, these little gems are floating around Etsy, just looking for a good home and a damn fine cup of coffee. Some are wooden and come from Kate's Little Store, while others are shrink plastic and come from the Dana Damki Shop.
Others Tagged With