The Expendables: The Musical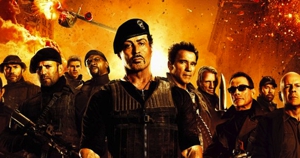 Ever wonder what Sylvester Stallone's singing voice might sound like? It's as bad as you'd imagine. Legolambs, a YouTube channel well known for its Schwarzenegger musical renditions, created a new musical marvel à la Sondheim and features clips from Simon West's upcoming mega-action flick, The Expendables 2.
The clip is more referential to the actors themselves than the characters they portray. With several clever turns of phrase, The Expendables: The Musical could be bound for the Tonys.
You can watch the short clip for The Expendables: The Musical below.
Others Tagged With