Watch Parks and Rec's Season Four Blooper Reel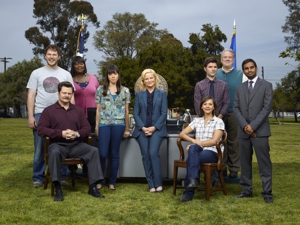 What could be funnier than an episode of Parks and Rec, you ask? How about a blooper reel from everybody's favorite government employees? Entertainment Weekly reported that Parks and Rec's season four blooper reel is currently available to stream.
The clip is an 11-minute long behind the scenes look at the sitcom that sees Amy Poehler and company trying to keep a straight face while in the most hilarious of situations. The clip comes just in time to get fans excited for the premiere of the upcoming fifth season, which premieres Sept. 20 on NBC.
Others Tagged With