Austin Film Fest - Day Four - from Happiness to Demon Possession
Director Andrew Shapter surprised a lot of people with his first film, the documentary
Before the Music Dies
. But it appears that taking on the music industry was not a big enough topic because now Shapter takes a look at what makes people happy, and why, and where, and how, in his new film
Happiness Is
. Filled with interviews ranging from scientists to shoe shiners, from rock stars to average Joes, the film offers some interesting clues as to what makes people happy. A partial list of some notable interviews: Willie Nelson, the Dalai Lama, 94 year old bluesman Pinetop Perkins, "Peaceful Warrior" author Dan Millman and John Mellencamp. The music is pretty good, too. In particular, the infectious "Flower Parts" by Bob Schneider and "Reprise" by South Austin Jug Band. I'm not sure if it could actually be called a "problem" with the film but there are so many fascinating people that just when you find yourself wanting to hear more the scene switches to someone else. Fortunately, that person is also fascinating. There may not be anything groundbreaking, but this is a "feel good" film. And like the Beatle Paul once sang, "What's wrong with that?"
In Texas high schools, football is king. And when towns are too small to field a school team with eleven players they create six-man teams. In addition to this interesting look at the sport, filmmaker Alan Barber focuses on the economic and emotional plight of these diminishing towns, some of which have had to close down schools and consolidate with other cities because of the declining population, this partly due to young people leaving the farms for urban areas. I didn't realize, for example, that the price paid to farmers for their cotton is actually less now than it was in 1945. Most of the film, however, centers around the six-man team from Aquilla as they achieve their best year in history. Most of the camera work is pretty poor. And some of the football coverage is downright boring. But the team's race through the playoffs, along with the emotional reactions of these young men and their coach make watching
Six Man, Texas
 worthwhile.
Boogie Man: The Lee Atwater Story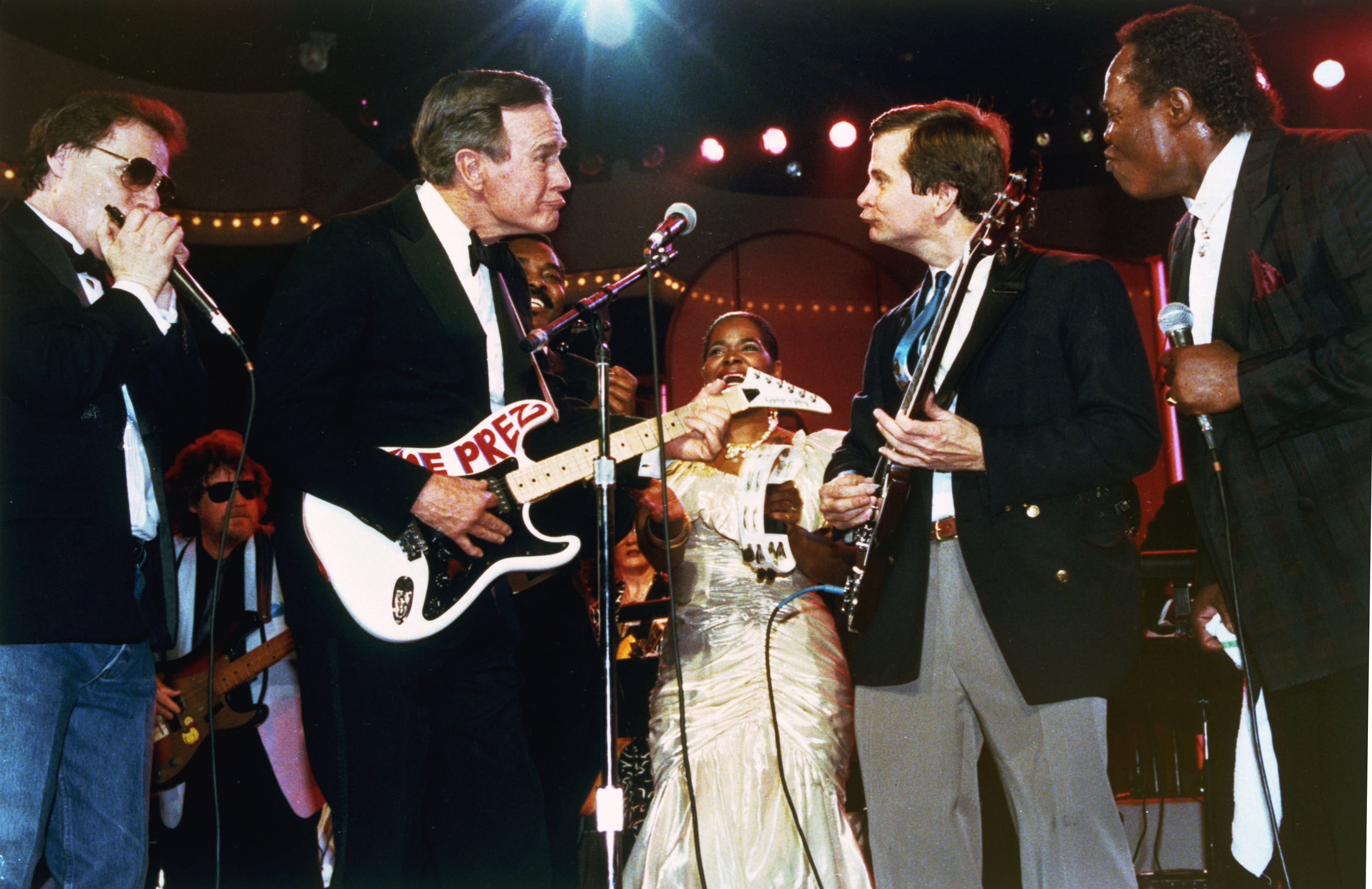 Just in time for the election director Stefan Forbes has made an engaging film covering the career of Lee Atwater who went from playing guitar for Percy Sledge to being the chairman of the Republican Party. As a campaign consultant for Ronald Reagan and George H. W. Bush Atwater was revered by some and reviled by many. In the vein of James Carville and Karl Rove, Atwater used what some called questionable tactics. The dated clips and interviews are compelling, and not very flattering. But Forbes gives a compassionate look at Atwater's struggle with a debilitating brain tumor.
One of the more enlightening films of this fest is 
The Tree of Ghibet
. I was not surprised to hear that in almost all countries it is illegal to abandon a child for any reason. But what I did NOT know was that in some African countries it is legal to abandon your child for being possessed by demons, which is what happens to 8-year-old DJ in this narrative that employs real-life street kids and prostitutes from Douala, Cameroon as cast members. The film is directed by the husband and wife team of Amedeo D'Adamo and Nevina Satta who are also founders of The Traveling Film School, a non-profit outfit that gives free film and theater training to children in underdeveloped countries. As their first feature-length film, the subject matter is so compelling that the weaknesses of the film and its story can be overlooked. Kudos to the filmmakers for their wonderful use of non-actors and for shedding light on a disturbing subject.