Bonnaroo 2010: The People You Meet Around the A/C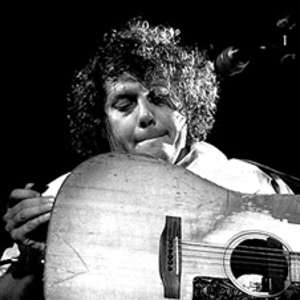 I had just finished watching Tenacious D shred faces off and rip bellies open with their ever-pleasing comedy rock routine (complete with the living, breathing, round-house kicking "Metal," an alloy demon caricature of Jack and Kyle's favorite genre of rock to mock) and was looking for a little love from an air conditioner, or a fan, or even just a slight breeze. I remembered that the Guest Tent had A/C, so I headed that direction.

Almost immediately upon arriving, I scoped out the hamster tube vent from whence the glorious coolness flowed. Sadly, no seats were open anywhere near it, so I had to stand awkwardly close to a couple of guys lounging in the area.

One of them offered me a swig of his gin & tonic. The other was Bobby Bare, Jr.

In case you're unfamiliar, Bare is the son of famed country artist Bobby Bare, Sr. He's also a musician in his own right, and more recently, producer of Twistable, Turnable Man, a tribute to Shel Silverstein music featuring tracks by My Morning Jacket, The Pixies, and Lucinda Williams to name a few.

I thought I'd take the opportunity to ask him a couple of questions, and since his options at that point were talking to me in the A/C or ignoring me in the sweltering, breathtaking, back-breaking heat... he happily obliged my request.

As it turns out, Bare Sr. was the longtime producer and best friend of Mr. Silverstein, so Bare Jr. pretty much grew up with the man behind some of the most classic stories and iconic songs of his era.

"Somebody had to do a Shel Silverstein record, and if somebody was going to do it, it was going to be me and dad," he said.

I asked if, given his personal experiences with Shel, he thought Twistable captured the writer's true character.

"Nailed it," he said.

And just what was that character, I asked? Turns out, it was twisted, indeed.

"He worked for Playboy," Bare Jr. said with a smile on his face.

Hold the phone. The guy who wrote the first poem I ever memorized (Sick) was employed by the Hef? Yep, Bare Jr. confirmed... but only for the articles.

I've heard that before.

"It would be like 'Shel Silverstein and the Swingin' London Scene,'" Bare Jr. explained, "and its him dancing with Twiggy or him at a body painting party. And while he's doing that, he's writing 'Boy Named Sue' for Johnny Cash, and the world's greatest children's books."

So, Silverstein was no one-trick pony. He was multi-dimensional and apparently difficult to categorize. It's fitting, then, that Twistable, Turnable Man is the same way, showcasing the musical talents of artists from all sorts of musical genres, artists with depth and scope.

Artists who, come to think of it, are at Bonnaroo this weekend (John Prine, Kris Kristofferson, Dr. Dog, and of course, Bobby Bare Jr.). I ask Bare if he considered pitching a Twistable set to the festival's produceroos. I get a "don't even go there" look at first, then a detailed description of the set he had in mind (which involved a poetry reading courtesy of DMB), and how Bonnaroo passed on it, a couple of times. And then he says, with a finger pointed in the direction of, presumably, the realm of Bonnaroo masterminds:

"Write something about how obscene it is that Bonnaroo didn't have a Shel Silverstein show."

Well here ya go, Mr. Bare.

Congrats on the album. And I'd encourage you to pitch Bonnaroo on the Silverstein idea again next year. That's a show I'd surely like to see.

And thank you, thank you, 1000 times thank you for letting me share your little slice of A/C heaven.
Others Tagged With