NXNE 2010: Six Reasons Why You Should Wish You Were Here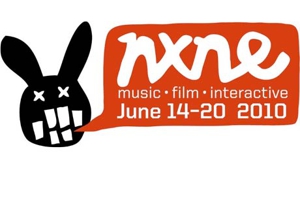 I'm not one to gloat, but it is hard to restrain a feeling of contentment as Day One of Toronto's NXNE gets underway. Hopefully, dear reader, you're right down the street about to get in on the action too. In case you're not, here are a few reasons you should wish you were.

Toronto: I love the U.S. as much as anyone. In fact, while on my way to Bonnaroo, I recently bought a toothbrush at a Tennessee Wal-Mart, just because it looked like an American flag. But Toronto (and Canada in general) seems to have some things figured out that we U.S. citizens just can't crack. The city has embraced bicycles as a legitimate form of transportation for adults, which is good news for commuters and everyone else with lungs. And the city's record of environmentalism is a point of pride for many of its residents. Finally, Toronto's crime rate is substantially lower than any comparable U.S. city, which means when I get lost this week, humming The Avett Brothers' tune "Murder In The City" as I tend to do in such situations, will seem far less fitting than it usually does.

Meligrove Band: No matter how low you turn down your speakers, this Toronto-based band always sounds loud. Messy electric guitar accompanies lead singer Jason Nunes's even messier vocals over top of relatively clean yet relentless percussion from drummer Darcy Rego. Somehow, the resulting combination of sounds is pop music that is surprisingly easy to love. The band plays two shows during the NXNE festivities--once tonight at The CN tower and Saturday night at Wrongbar.











Poutine:
Granted, the dish comprised of french fries, cheese curds and gravy is really a Quebec thing. But Toronto still has its share of poutineries, that serve up the heart-straining cheesy, gravy-laden, deep-fried miracle. A/V intern extraordinaire and former Toronto resident, Charlene Chae says for good poutine in Toronto, check out
Poutini's House of Poutine
on the corner of Queen West and Dovercourt, or
Smokes Poutinerie
, a block west of Queen West and Spadina.
Surfer Blood:
While Toronto is playing host to NXNE, many of the bands are not Canadian, including this buzzy Florida group with a sound as summery, though far less frightening, as their name would suggest. In a
truly bizarre but entertaining interview
earlier this year,
Paste
learned that the band's lead singer J.P. Pitts would enjoy being a dolphin if he were an animal, has a deep fascination with Loving Hut, and is surprisingly well-prepared for a zombie apocalypse. As I prepare to watch Surfer Blood this time, the only thing safe to assume, is that they are sure to be memorable.
The Film Festival:
Musical performances seem to get the majority of attention when it comes to NXNE coverage, but the film portion of the festival is certainly worth some attention. The entire line-up focuses on films about music or musicians. I'm most excited to see Canadian Premiere of
This Movie is Broken
, a romantic drama centered around a
Broken Social Scene
show.
Stuff I Don't Even Know About Yet:
The best part of a festival like NXNE is that it promises to offer lots of new discoveries. While it is always great to see bands that
Paste
loves and has already covered play, the best part of this weekend is finding new artists to be excited about. And other than SXSW and the CMJ Music Marathon, few other festivals offer music fans more opportunities to find great new bands than NXNE. Finding the best of those showcased artists is a science about as precise as dream interpretation or divining for water. But like any great pseudoscience, the trick is unwavering belief and expecting lots of attempts before a big pay off. While I've had a few serendipitous moments of artist discovery, I have found most of my favorite musicians and filmmakers through recommendations from friends, coworkers and perfect strangers. If you've got a tip for a favorite artist playing at this year's NXNE, leave a comment, and I'll do my best to check it out.
Others Tagged With