NXNE 2010: Difficult Decisions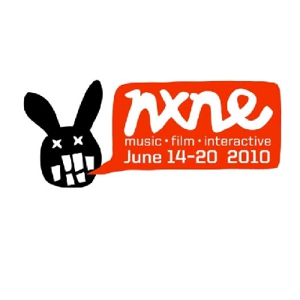 Life is full of tough decisions: Should the United Nations cease humanitarian aid in North Korea because of their leader's refusal to cooperate in nuclear weapons negotiations? Should someone take a job far away from their family and friends, or stick with a position in a place that offers no promises of future career success? Tonight at NXNE, I have my own tough call to make. Should I see Neon Factory or Neon Windbreaker at 8 p.m.?

As I scanned the schedule for this evening's shows, I noticed that both bands were playing at the same time at different venues in Toronto. Being the highly-respected music journalist that I am, I immediately began to weigh the merits of both bands. I decided the band name Neon Windbreaker sounded considerably cooler than Neon Factory. However, upon further consideration, I realized that it is quite likely that if there were actually a neon windbreaker, it would likely have come from a neon factory. To follow that logic, that would mean no matter how cool the windbreaker, it is really the factory that deserves the credit.


Bringing
Neon Indian
into the mix offered no help at all, because a neon Indian could wear a neon windbreaker
while working
in a neon factory. While that sounds visually interesting, it doesn't help at all in my quest to pick the better show.
At this point, I decided to drop my assessment of the semantics involved and just listen to their music. A quick Google search for "Neon Factory MySpace" popped up
the band's page,
and I began listening a handful of shoegazey songs comprised of gritty, echoing guitars and semi-shouted vocals all enveloped in warm, ethereal keys. All the songs are plenty dark and moody while still being catchy in the way that good pop music should be. "OK," I thought, "this could be tough to beat."
A similar Google search for "Neon Windbreaker" brought up nothing but websites selling or discussing the merits of the sexiest athletic apparel of the early '90's. I tried adding "myspace," followed by "band" and "Toronto" then combining all of the words, but had no luck. Then it dawned on me. "This band is too cool for MySpace." A similar search on facebook also turned up nothing. A few more minutes of Googling revealed that other than a couple of concert listings, the band is totally unrepresented on the interwebs. In a sense, that's pretty cool. How confident does a musician have to be to have no interest in promoting himself online (assuming the person is younger than 60)? On the other hand, I would like the opportunity to make sure a band's music isn't terrible before I commit to a show, especially when there are dozens of other options. Even two of my former interns have
a myspace page for their fake band.
I say if you're in a band, you should be on the web. That made it official.
In
The 2010 NXNE Neon Showdown
, the victory goes to
Neon Factory
. And while I thought that meant I would definitely be at the show tonight, I just heard a great song called "London in Love (The Bird's Nest)" from
Volcanoless in Canada
. They're also playing at 8 p.m. tonight, and once again, I have a tough decision to make.
Others Tagged With