FREE MP3: Big Talk - "Getaways"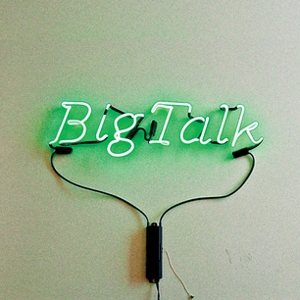 After seemingly doing everything imaginable as the drummer of arena rock superstars The Killers, Ronnie Vannucci has decided to go out on his own with his solo project Big Talk. Stepping out from behind the drum kit, Vannucci has teamed up with producer Joe Chicarelli (The Strokes, My Morning Jacket, Ponderosa) and mixer Alan Moulder (U2, Foo Fighters) to create his debut LP Big Talk. For the drummer-turned-songwriter, this album was a long time coming. "I needed to do this," he says. "And now, having done it, it feels like the right thing to do. It all feels very natural."
Doing things his own way, Vannucci grabbed former bandmate Taylor Milne to help out on the record as well as for live shows. "Taylor really attacks things at a different angle," he says, discussing his new guitarist. "All these really cool leads that you'll hear on the songs are Taylor. We work on things together, but it's his take, so sometimes it's very different. It sounds fresh to me."
Download Big Talk's lead single "Getaways" here and order their eponymous effort, out today, at EpitaphStore.com.
Others Tagged With