David Bowie Charity Tribute Album Gets a Release Date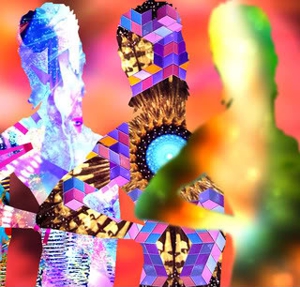 Back in January, news broke that an impressive roster of artists joined up to pay tribute to legendary David Bowie on a then-untitled tribute album. Ground control to Major Tom: The album, titled Repetition, is due to drop Sept. 6, and there are a few tracks available for your listening pleasure.
Manimal Vinyl has the album available for pre-order on its site and several tracks have been released as a preview. Contributing artists like Chairlift, Duran Duran, Swahili Blonde and Edward Sharpe cover a variety of Bowie songs on the album to benefit War Child International, an organization dedicated to "investing hope in the lives of children caught up in the horrors of war."
The album is very similar to a previous War Child effort released by Astralwerks media, Heroes, which was released in 2009 and features 16 rock covered by pretty famous musicians, including Beck taking on Bob Dylan and TV on the Radio covering Bowie's "Heroes."
With all proceeds going to the charity and such a diverse offering of artists (including rumors of MGMT that as of yet seem unconfirmed), the 33-track, double CD Repetition is shaping up to be a heartbreaking work of staggering genius. Or at least a really cool album.
Via TwentyFourBit, check out some of the songs below:
Vivian Girls – "John, I'm Only Dancing"
Edward Sharpe and the Magnetic Zeros – "Memory of a Free Festival" (via LA Weekly
Edward Sharpe & the Magnetic Zeroes – "Memory of a Free Festival" (David Bowie Cover) by Funny Ha Ha
"Red Money" by Swahili Blonde is available over at their MySpace.
Check out a partial tracklist below:
Exitmusic – "Space Oddity"
Vivian Girls – "John, I'm Only Dancing"
Megapuss, aka Devendra Banhart – "Sound + Vision"
Carla Bruni – "Absolute Beginners"
Lights – "World Falls Down"
VOICEsVOICEs – "Heroes"
Duran Duran – "Boys Keep Swinging"
Charlift – "Always Crashing in the Same Car"
Aska w/ Moon & Moon – "African Night Flight"
A Place to Bury Strangers – "Suffragette City"
The Polyamorous Affair – "Theme From Cat People"
Keren Ann – "Life on Mars"
Swahili Blonde feat. John Frusciante – "Red Money"
Marco Benevento – "Art Decade"
Corridor – "Be My Wife"
Aquaserge – "The Superman"
Warpaint – "Ashes to Ashes"
Rainbow Arabia – "Quicksand"
We Are The World – "Afraid of Americans"
Laco$te – "Within You"
Ariana Delawari – "Ziggy Stardust"
Pizza! – "Modern Love"
St Clair Board – "Secret Life of Arabia"
Caroline Weeks – "Starman"
Amanda Jo Williams – "The Man Who Sold the World"
Mick Karn – "Ashes to Ashes"
Others Tagged With